---
One million new pilots, technicians needed in 20 yrs: Boeing
Posted: 01 Sep 2013 09:24 PM PDT
Boeing has projected a demand of one million new pilots and technicians to support the expanding demand for new airplane deliveries over the next two decades.
According to the "2013 Pilot and Technician Outlook" released by Boeing, by 2032 the world will require 498,000 new commercial airline pilots and 556,000 new commercial airline maintenance technicians.
Of this maximum numbers of 192,300 pilots and 215,300 technicians are likely to be required in the Asia Pacific region.
The country specific figures would be released by Boeing on September 16 in Singapore.
"The urgent demand for competent aviation personnel is a global issue that is here now and is very real," said Sherry Carbary, vice president of Boeing Flight Services yesterday.
"The key to closing the pilot and technician gap in our industry is enhancing our training with the latest, cutting-edge technologies to attract and retain young people interested in careers in aviation," he said.
The 2013 outlook projects significant increases in pilot demand — compared to previous forecasts — in all regions except Europe, which declined slightly over last year's outlook.
Overall, the demand is driven by steadily increasing airplane deliveries, particularly single-aisle airplanes, and represents a global requirement for about 25,000 new pilots annually.
Global demand for technicians remains significant, at approximately 28,000 new technicians required annually. However, the introduction of more efficient and smarter airplanes will require fewer mechanics over time, as aging aircraft – which typically require more maintenance – are retired from service.
New airplane technologies featuring more advanced components are likely to lead in some areas to lower maintenance requirements and corresponding lower technician demand.
"This is a global issue that can only be addressed by industry-wide innovation and solutions," said Carbary.
"We need to attract more young people to careers in aviation by continually looking at innovative ways to train pilots and technicians, moving away from paper and chalkboard-based learning to incorporate tablets, eBooks, gaming technology and three-dimensional models," Carbary said.
The post One million new pilots, technicians needed in 20 yrs: Boeing appeared first on Online Information Blog - The News.
Cruise Ship Vacations for Seniors
Posted: 01 Sep 2013 03:42 AM PDT
In many areas of the world, including the United States, we often view senior citizens as having limits.  While health issues may plague some senior citizens, most individuals are healthy and happy.  In fact, many consider their senior years to be the prime of their live.  If you are one of those individuals, you could experience fun and excitement aboard a cruise ship.
One of the most common concerns aboard a cruise is safety.  Many senior citizens and their family members are concerned with the health risks of taking a cruise.  If you or your family has fears associated with extended cruises, you may want to seek guidance from your family physician.  With a simple visit, your physician may easily be able to determine whether or not you are up for the voyage.
If and when you receive the okay from your doctor, you can begin to further examine vacationing aboard a cruise ship.  When examining cruise ships, you are encouraged to examine a number of cruise lines and each of the ships that they have available.  To get started on your search, it is advised that you examine Royal Caribbean Cruises, Celebrity Cruises, Carnival Cruise Lines, and Princess Cruises.  The foresaid cruise lines are just a few of the many that service travelers; however, they are often considered the most popular.
When examining a particular cruise ship, you are encouraged to search for activities and services that you are attracted to. These services are important because they are often the only way for seniors to find the perfect cruise ship.  At the current time, there is not a large, well-known cruise ship company that offers cruises specifically for senior citizens.  That does not mean that you shouldn't take a cruise.  It does; however, mean that you may need to spend more time researching your available options.
You can and should search for cruise ship activities based on your own preferences.  Many seniors prefer cruise ships that offer elegant dinning facilities and activities geared towards mature crowds.  If safety is a concern, you may wish to vacation aboard a family fun cruise. These cruises are geared towards individuals and families of all ages. Many times, a family fun cruise has a more appropriate environment.  Seniors, including yourself, may find this environment warm and welcoming.
Once you have made the decision to take a cruise ship vacation, you may be excited to book your reservations.  Senior citizens are urged to refrain from purchasing tickets and making travel accommodations on a whim.  This is because many seniors qualify for cruise ship and other travel discounts.  Many of these discounts are offered by AARP, Triple A, and other membership clubs.  Even if you may not qualify for travel deals and discounts, you should still see if they exist.  Until you look, you never know if you can book a cruise at a discounted price.
Cruise ship travel is a fun, exciting, and rewarding experience, no matter what your age.  All most all cruise ships are safe enough that you can even vacation alone.  If you are concerned with your safety while traveling alone, you may want to invite along family or your senior friends.  With a large number of discounts, it is quite possible that you can all enjoy a vacation aboard a cruise ship, without having to go broke.
The post Cruise Ship Vacations for Seniors appeared first on Online Information Blog - The News.
Methods for Treating Common Back Pain
Posted: 01 Sep 2013 03:29 AM PDT
If your back pain does not require medical attention, i.e. if you feel you over exerted the muscles you can perform a few actions at home to, perhaps relieve your pain. The common treatments include bed rest, pain remedies, cold or hot pads, massage, relax, and so on.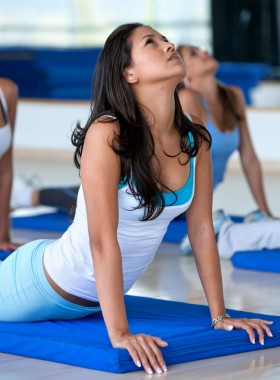 Sometimes when we pull the muscles pain relievers can help reduce the pain. Common over-the-counter meds include ibuprofen, aspirin, or meds with acetaminophen included. You should avoid taking ibuprofen and aspirin combined to treat common back pain. In addition, if you have asthma, allergies, or polyps, leave ibuprofen and aspirin alone.
Cold packs work well, yet if you have conditions such as rheumatoid arthritis or related symptoms you should avoid using cold packs. Cold packs can reduce back pain otherwise if you allow the packs to remain on your back long enough to reduce muscle spasms, pain, or inflammation. Leave the cold pack on the area where your pain is for at least twenty minutes.
Later you can apply hot packs to the area. Avoid placing hot packs over areas where scar tissue is present. In addition, if you have poor circulation, avoid placing hot packs in this area as well. Leave the hot packs on your back for at least twenty minutes as well. Do not use heating pads, since experts believe that the pads are unsafe. You can take a hot, steamy bath or shower, or purchase hydrocollators and place it on the area. You can find hydrocollators at pharmacy, or areas where medical equipment, meds, etc, are sold.
If you muscles are tight, you may benefit from a massage. If someone you know is willing to give you a massage, ask him or her to rub the area gently. Otherwise, you may find local massage therapists in your area, which offer affordable treatment. If the massage increases your pain, ask the person to stop. You may need medical treatment. You should avoid massages if you have fallen and injured your back, or if you were recently in an accident. Seek medical help first.
You can also relax the back if your muscles are tense. Relaxation promotes wellness, since the muscles can rest from over-exertion.
To avoid complicating common back pains you should move around at least 20 minutes each day. Throughout the day we sit, lie on the back, stand, walk, etc, which all applies gravity pressure to the spine. We can learn proper sitting strategies to avoid complicating common back pain.
When sitting you can roll a towel up and situate it at the lower back and on your chair. This will provide the lumbar support. If you have, certain conditions however avoid using such support. Conditions such as spine stenosis or spondylolisthesis can become irritated if you use back supports in such a way.
At what time you sit, try to use a chair that has armrests so that you can use the rests to lower your self in position. Avoid placing the legs directly "in front of you," and do not bend when you lift your self from the chair. Avoid twisting when rising from a seated position as well.
To minimize back pain you should avoid sitting for long hours. Walk around in intervals if you have a job that requires you to sit for long hours. At what time you sit, try to position your knees so that they are somewhat above the hips.
Common back stress can be reduced, yet if you try remedies at home or at work and the remedies fail, you may need to seek medical advice.
The post Methods for Treating Common Back Pain appeared first on Online Information Blog - The News.
CAE Begins Training At New Pilot And Maintenance Centre
Posted: 30 Aug 2013 09:12 PM PDT
CAE announced today that training has commenced at the CAE Simulation Training P.L. centre in Delhi, India.
The training centre is a joint venture between CAE and Interglobe. The centre currently houses two full-flight simulators providing training for airlines in India and the neighbouring region. With its six simulator bays, the centre will be able to train over 5,000 professionals per year, at full capacity.
"CAE is happy to continue meeting the growing needs of India's civil aviation community by bringing the National Capital Region a world-class training facility. We have developed excellent relationships with the leading carriers in India and have been expanding our presence in the region to offer an extensive range of aviation training solutions," said Nick Leontidis, CAE Group President, Civil Simulation Products, Training and Services.
"Pilots and aviation professionals from the region now have access to advanced training technology solutions in a facility that is close to home."
The facility, equipped with two CAE Series 7000 A320s certified level D, provides "wet" and "dry" type-rating, recurrent, conversion and jet indoctrination training for commercial aircraft pilots. Programs are also offered for maintenance technicians and cabin crew. Students benefit from advanced training technology such as CAE Simfinity multimedia classrooms, computer-based training and brief/debrief facilities.
The post CAE Begins Training At New Pilot And Maintenance Centre appeared first on Online Information Blog - The News.